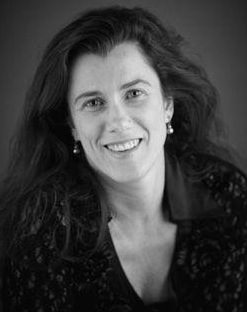 Bring pleasure and play back into your lives!
It's never too late to explore your sexuality.
The Couples who explore and play together, stay together.
Many couples fall into the routine of everyday life and often forget to pay attention to the sexual part of the relationship. This is a significant part of the relationship, but is so often forgotten or not nourished enough.
Have you found that you pay more attention to your financial, spiritual commitments, the needs of the children, your home – yet allowing your sexual relationship to expire and to become undernourished?
CONGRATULATIONS in taking that first step towards creating for yourselves a more loving, caring, compassionate sensual and erotic relationship and giving yourself the permission to explore your deeper kinky side together through the world of Bondassage.
You are ready to begin an amazing journey that will lead you to a more pleasurable, fulfilling and connected relationship.
Allow me, Taranga, to be your guide in where together we will take a journey of discovery into the world of light BDSM and sensory play techniques in a safe, accepting and experiential space. In this highly informative coaching program I will help you discover effective techniques to increase desire and to create greater physical, emotional and mental connection.
My coaching sessions are creative, fun, passionate and experiential providing you with the opportunity to step outside the familiar to safely venture into the sensual delights of bondage and sensory play – exploring and experiencing dominance and submission as a pathway to growth and playfulness, to add a new dimension to your love life that will heighten your sexual and sensual pleasure.
So what actually is Bondassage?
Bondassage is a kinky sensual massage designed as the perfect introduction to the world of BDSM. It allows the receiver to experience all the thrills of light and sensual BDSM play without the harshness of BDSM in its more traditional form. Combining massage techniques with breath and energy work, body percussion and sensual flogging, Bondassage is the ultimate experience in letting go.
Bondassage takes you toward your known and sometimes unknown desires in an environment that is kind, safe and full of surprises.
In 2011 I had the honour to be trained in this modality by the creator, Jaeleen Bennis in Santa Cruz, California. There I mastered the sequence of Bondassage and having found my true calling.  I am now inspired to be able to share with you this powerful exploration of your sensual boundaries and facilitate pleasure.
What will we learn?
How to set the scene and creating a safe space for play.
Techniques to enhance your communication skills.
Learn how to love your bodies again through play and exploration.
Experience more full body ecstatic pleasure.
Be able to read your partner's body and learn how to respond.
Massage techniques that create a whole new level of intimacy.
Specific touch techniques focusing on the genitals.
Beginning to advanced anal play.
Expanding sensation play techniques.
Sensual body percussion techniques ~ spanking/flogging/paddling/
Caning and cropping.
Edging play.
Access to a private Couples Resource area (includes relaxing, sensual music).
A ninety minute follow up call via phone or Skype.
And a whole lot more.
Where does this coaching happen?
This coaching training happens in an exclusive 5 star hotel overlooking the harbour with a gourmet lunch included. I am also open to the possibility of travelling to you, transportation and accommodations costs apply, email and we can discuss.
Testimonials
We had found ourselves in a sexless relationship and when it did happen it was very difficult and this was starting to have a real negative effect on our whole relationship. After completing our two day coaching training with Taranga we were able to connect with each other on a totally different level. We both expressed our desires and fantasies and we found a place where we could discuss the most intimate and difficult subjects without tension. We were most surprised at how the practical exercises helped us to re-engage in a sexual way and we both felt very grateful to Taranga for re-booting, re-awakening and refreshing our sex lives together again. ~ Rob & Lilian.
We just wanted to let you know how very much we enjoyed our experience with you at Bondassagebliss. It was something that we had talked and fantasised about for quite a while, and now wonder why we waited so long! Our Couples Bondassage Coaching was sensual, relaxing, tantalising and professional, transcending us to a beautiful place. Your venue was most comfortable and set the mood for our wonderful one day of bliss! Our only complaint is that it all ended too soon. They do say that all good things come to an end … but there is always next time. ~ K & J.
We have never fully experienced what it is really like to let go and surrender – until now. Our first steps into the world of domination and submission could not have been taken with anyone better. Taranga's level of awareness and intuition and her ability to make us feel safe, while taking us to the edge and beyond was truly mind-blowing. Thank you so very much! ~  Robert and Angela.
  About Me
I am a sex educator and somatic therapist with 25 years of training and ongoing experience in the industry of sexuality. With training and qualifications in modalities as varied as Bondassage (Practitioner and Trainer), Breathwork, Lomi Lomi Massage, Urban Tantra Professional, Sensual and Erotic Massage and Bodywork Training. I am a leading figure in the world of sexuality and relationship dynamics. My philosophy: Touching the whole body in a loving and respectful way honours the body, activating its natural energy and allowing healing to take place. I also call myself a Blissologist. I was featured in Cleo magazine in 2011 and online on My Tiny Secrets in 2016.