Get More Joy and Pleasure Out of Your Relationship
Hello, my name is Liana Gailand, and I'm a qualified Relationship Coach, Sexological Bodyworker & Bondassage® Trainer.
Bondassage is a new way to experience a whole range of erotic pleasures. Pleasures you've never even imagined. As a Bondassage Trainer, my goal is to help you learn new sensual skills and experience wonderful new sensations.
Over the years, I've experienced and created some delicious new ways of enjoying our bodies. I also brought Sexological Bodywork, Urban Tantra, and Bondassage to Australia and New Zealand. As a long-time practitioner and former apprentice of David Deida, I've coached hundreds of couples in the dynamics of "sexual polarity." I truly enjoy helping couples rediscover their sexuality.
A little about me: After 25 years in the IT industry, I decided there's more to life than computers and work, so I created a new mission for myself: helping people get more out of perhaps the greatest source of pleasure we have as human beings: our own bodies!
I can help you create a stronger, more fulfilling relationship, with more passion, more love, and lots more fun!
Exclusive Bondassage for Couples retreat in Byron Bay
Imagine a weekend of ecstatic bliss. Just you and your partner and a whole new range of pleasures.
It's the perfect couples getaway—discreet, elegant, and completely personalized for you.
Designed with you in mind.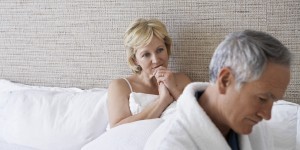 ♦ Share an unforgettable journey of sensual discovery …
♦ Give yourself and your partner permission to go to new places …
♦ Ignite a deeper, more fulfilling sensuality …
♦ Free the parts of yourself that have been hidden for far too long …
♦ Share in ecstatic bliss … incredible sensations … sublime relaxation …
♦ Savor each other through an unforgettable shared experience …
Let me be your guide. I'll help you spark your passion for each other with a new sense of excitement and fun.
You'll become more sensuous and adventurous with each other, and reach new levels of intimacy and sensuality.
Start exploring new skills, expanding your boundaries, and rekindling the passion in your relationship.

Your Bondassage for Couples Retreat

Your experience is designed for your comfort and pleasure. We start by getting to know each other over the phone. This helps us break the ice and get comfortable with each other, and it helps me find out what you'd like to get from your retreat.

♦ You'll develop a deeper relationship with your partner.
♦ Learn more about your partner's body. And your own!
♦ Discover new paths to the sensual experience of your body.
♦ Explore new possibilities for your own pleasure.
♦ Learn how sensuality can empower other areas of your life.
Find out what you've been missing, with a session that fits your schedule:
– One-day session: $4000 AUD
– Two-day session: $7000 AUD
– Half-day session $2000 AUD
I'm also happy to come to you.
Coming to me and leaving your usual environment can be a powerful way to step outside your comfort zone, but I also understand the constraints of busy lives, and so I'm happy to come to you. The same rates apply, plus my transportation and accommodations costs.
Many clients ask, "Is this really worthwhile?" Consider this: what is it worth to you to enjoy pleasures you've always craved, but could only imagine? That's what my clients take away from their experience.
In their own words . . .
"You've opened up a new world of possibilities for our sex life. We've been married for nearly 26 years now, and it's no exaggeration to say that we've fallen in love with each other all over again. We practically can't keep our hands off each other."
—T & P, London
"After just three days, I feel invigorated and re-energized to explore my sex life and erotic nature. I'm a single woman, and you've made a huge difference in how I feel about myself as a woman and a sexual being. I am so glad I took the plunge and spent the time with you. I'd thought there was something wrong with me, but I now know there isn't. I was a bit scared to come by myself, but this was the best thing I could do for myself. Today, I am simply glorious … and grateful. Thank you, Liana!"
—Alex, Sydney
"Liana, you made it so comfortable for us to explore this new world that you've shown us. We were excited, but, I admit, a little scared too. Change is scary, but YOU MADE IT SO EASY. We learned how to use all the toys we'd purchased, but had been a bit intimidated to actually use. Now we have a whole new toy chest of exciting gadgets, and we can't wait to try them out."
—Jess & Billy, Perth
It's never too late. Find out what you've been missing, and take your relationship to the next level.
Book an exciting session of discovery and pleasure today.
More information about me: www.byronbaycouplesretreat.com
My clients often stay at Byron at Byron or any one of the beautiful homes available at Watego's.